Join Our Massive Crypto VIP Signals Community and Start Banking Today!
To achieve consistent trading success cuts across spending hours behind your computer, understanding the market, and waiting for the best entry and exit points. But time itself is money – so why spend so much valuable time studying charts when you can make your money work for you? This is where Trade With Mac VIP Crypto Signals comes in.
Undoubtedly, there are several scams in this business; therefore, it is essential that you choose a company that has been tried and proven to be trusted and reliable. Our track record of trading success speaks volumes for us.
Here at Trade With Mac, Crypto signals that we provide are comprehensive recommendations of the market's direction, appropriately preparing you to take advantage of such trading opportunities. Our VIP Crypto signals include entry prices to ensure sniper entry, take profit to keep your profits locked, and stop-loss to ensure your losses are as minimal as possible. 
Trade With Mac's Binance Futures and Spot signals help you consistently earn over 500+ pips monthly, with an accuracy of about 90%.
Why Use Trade With Mac's Crypto Signals?
We'll help you eliminate all guesswork when entering or exiting the cryptocurrency market. With Trade With Mac, you can be sure of developing strong trading habits like the experts on Wall Street. Here, everything is simple and straightforward – no ambiguity. Even the crudest newbie can effortlessly understand and implement the Crypto signals that we provide.
Of course, the primary reason you're trading Crypto is to make money – financial freedom. Therefore, the purpose is defeated if you aren't getting as much freedom as you desire. Trade With Mac might be the last piece to complete the puzzle!
Here Is Why Over 5,000 Crypto Traders Choose Us
There are no limits to how many signals we provide per day. However, the volume of signals you'll receive depends on your subscription plan. We send our Crypto signals via Telegram and WhatsApp, ensuring they get to you in real-time so you do not miss out on any trade.
Trade With Mac delivers daily reports and market updates, ensuring you are adequately informed about market trends so you can trade according to the market.
We offer pro bono advisory services to all our subscribers, recommending the percentage of portfolios they should hold in different cryptocurrencies depending on the market conditions.
Trade With Mac provides signals for a wide range of coins. We are confident in our fundamental and technical analysis and employ them on all possible pairs to identify the best trading opportunities for our subscribers.
Trade With Mac Doesn't Trade For You
Here, you are assured of complete control over your own investment. We will only show you how and when to trade your money in the markets while ensuring profitability.
Trade With Mac will never ask you to invest so they can trade for you – no! Instead, we explore our deep knowledge and experience of the Cryptocurrency market via technical and fundamental analysis to formulate signals that we provide to our subscribers.
Are you wondering what it feels like to earn massive pips without having to study any charts for hours?
Unlock Any VIP Crypto Signals Package of Your Choice
We have four (4) VIP plans for you to choose from. Although, we recommend our 12-month package to enjoy limitless Crypto signals throughout the year for a reduced fee!
Standard Plan
Entry,Take Profit & Stop Loss

Recurring Monthly Payment
Bronze Plan
Equivalent to $33 Per Month

Entry, Take Profit & Stop Losss

Saves $50 Compared to Standard
Silver Plan
Equivalent to $22 Per Month

Entry, Take Profit & Stop Losss

Saves $170 Compared to Standard
Gold Plan
Equivalent to $13 Per Month

Entry, Take Profit & Stop Losss

Saves $450 Compared to Standard
What Past Students Say About Trade With Mac
Don't take our word for it. See a few testimonials from our past students below…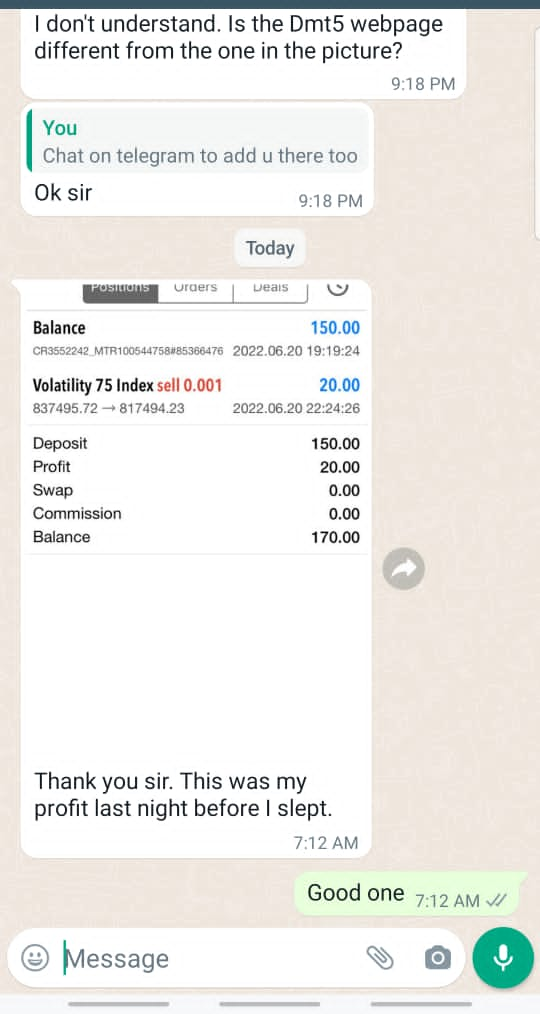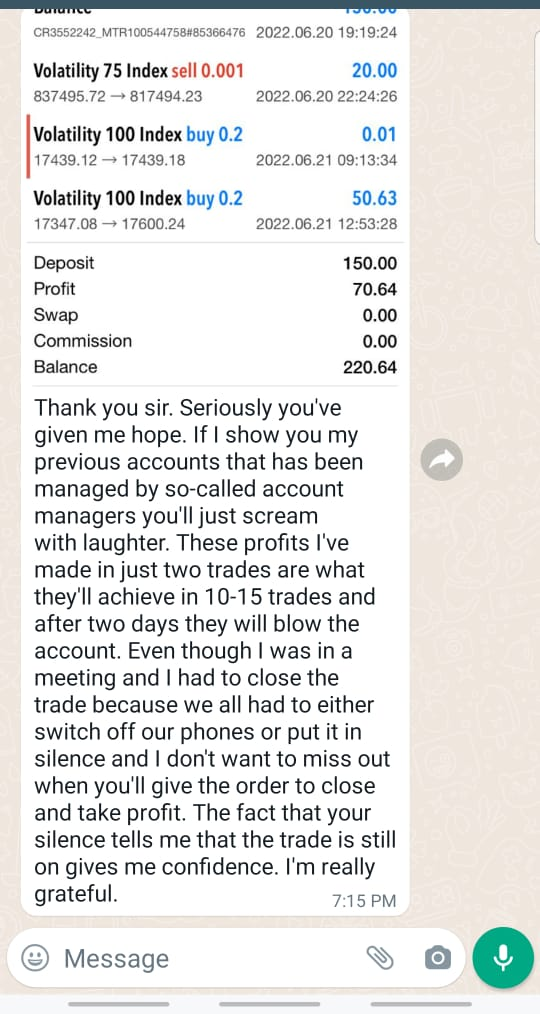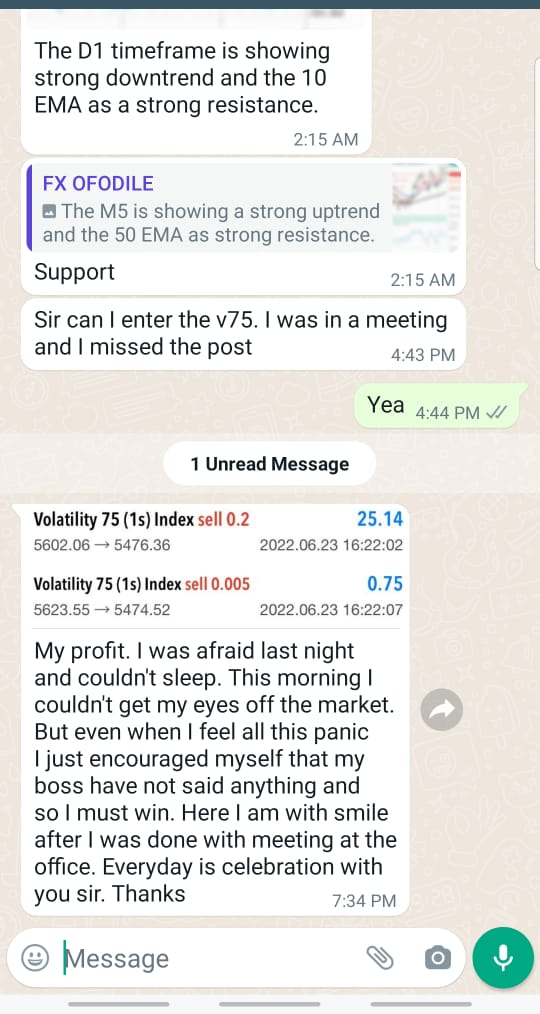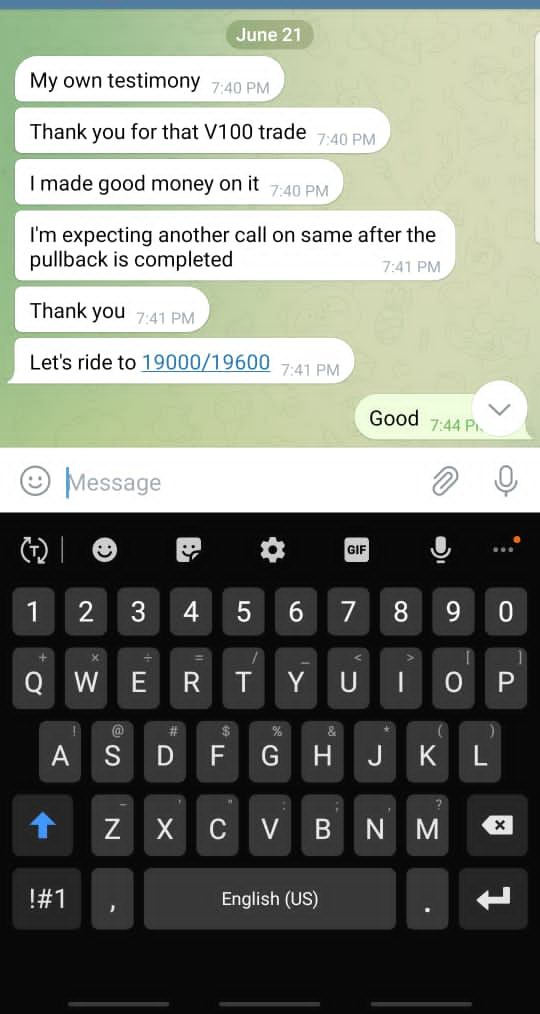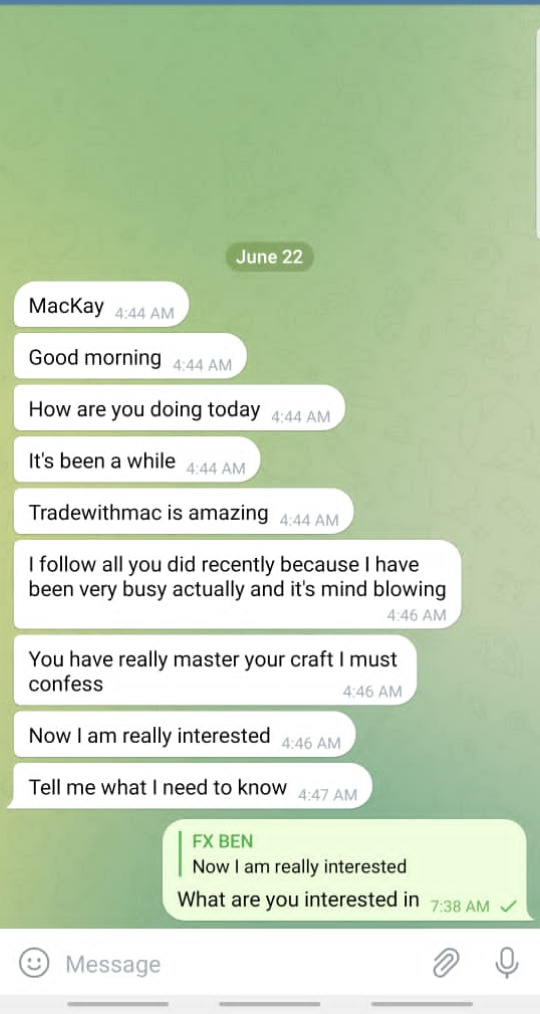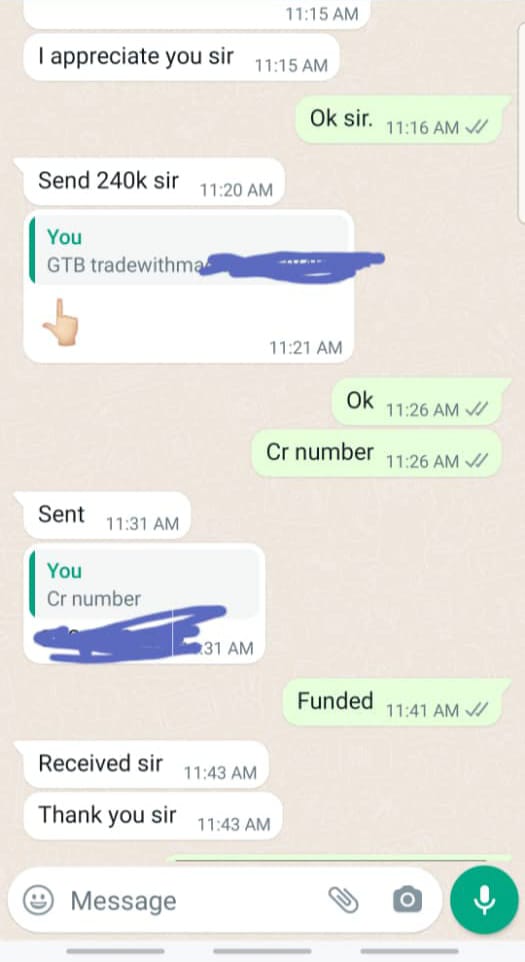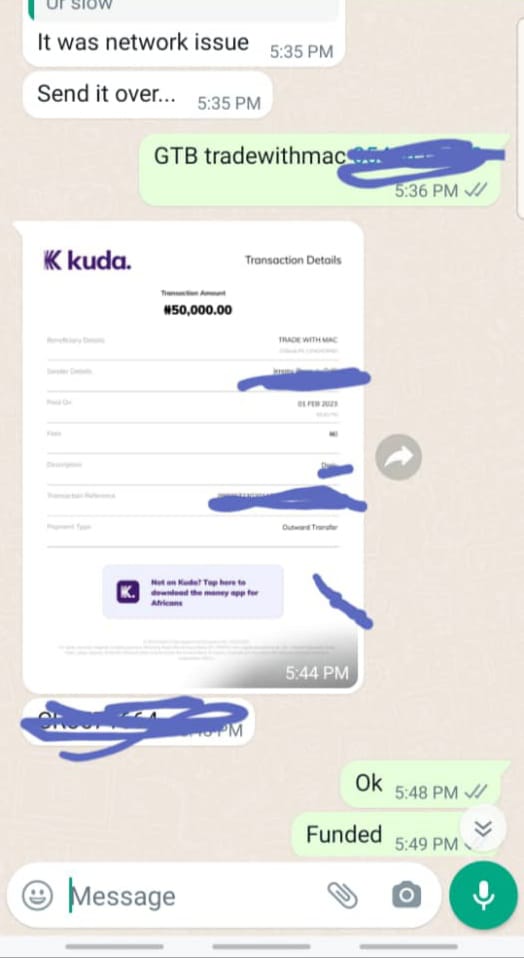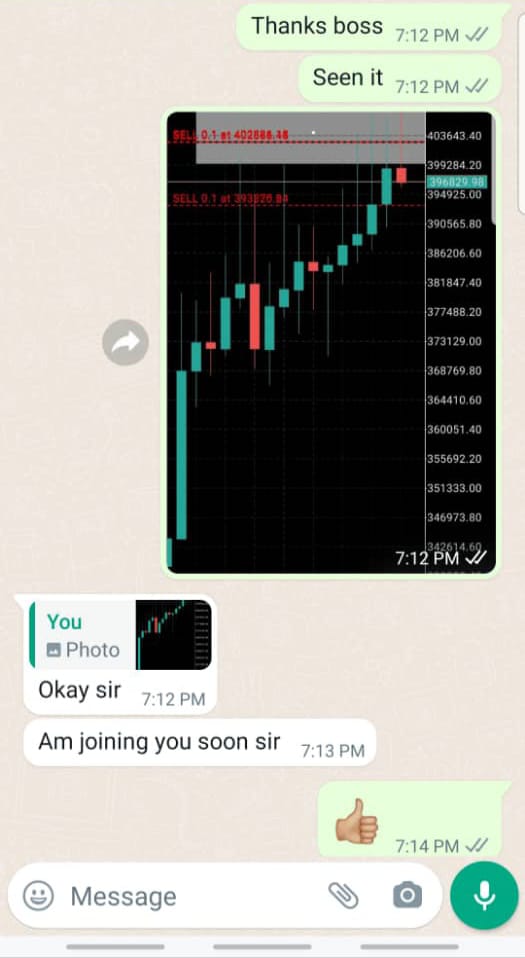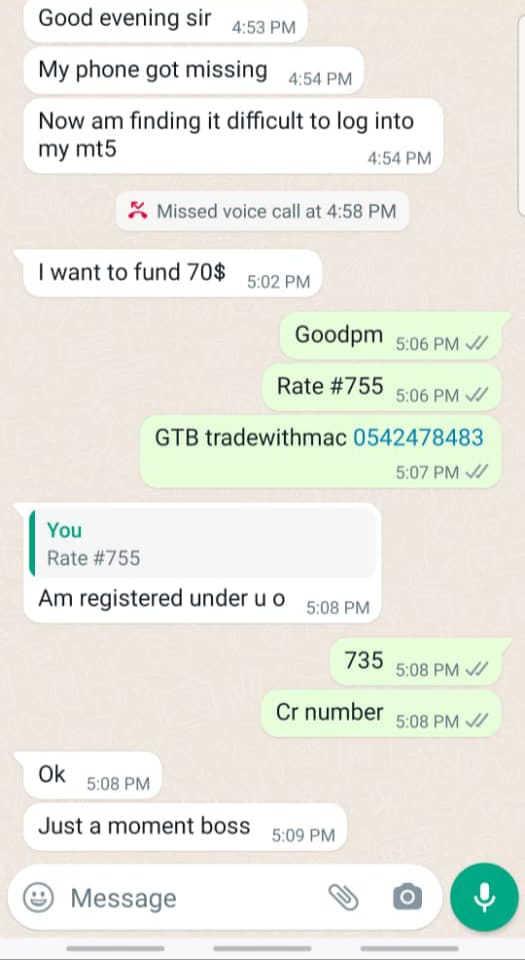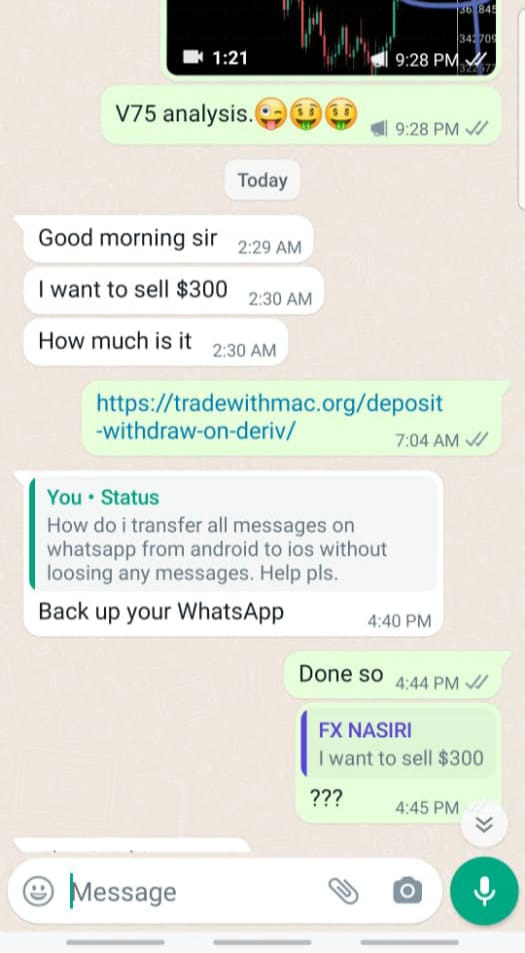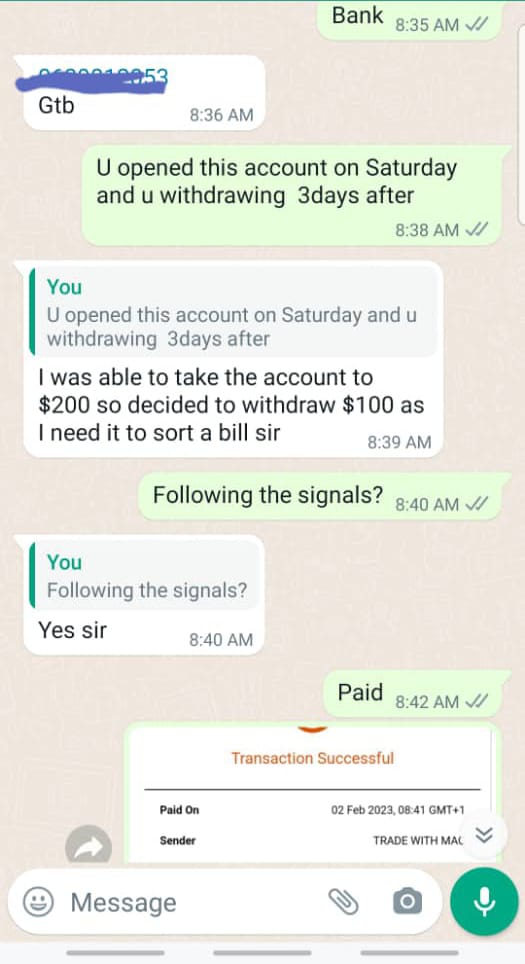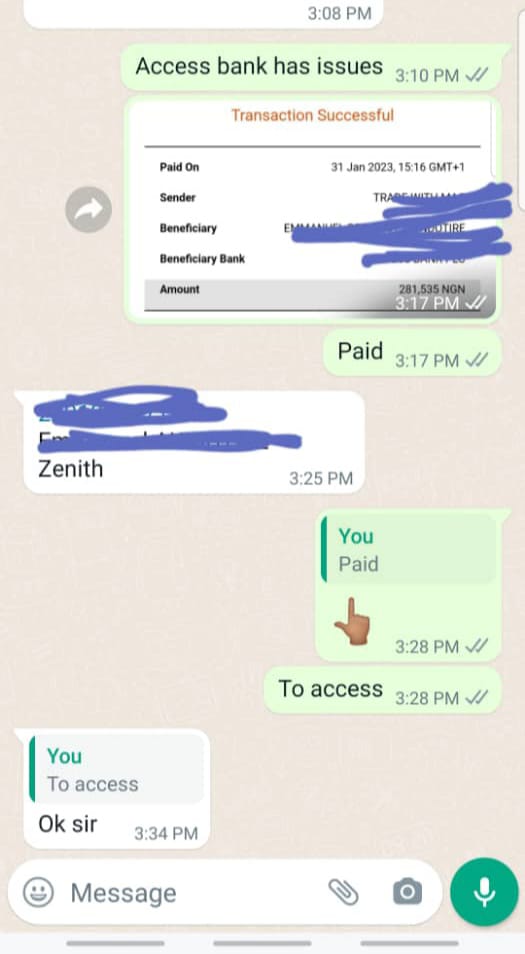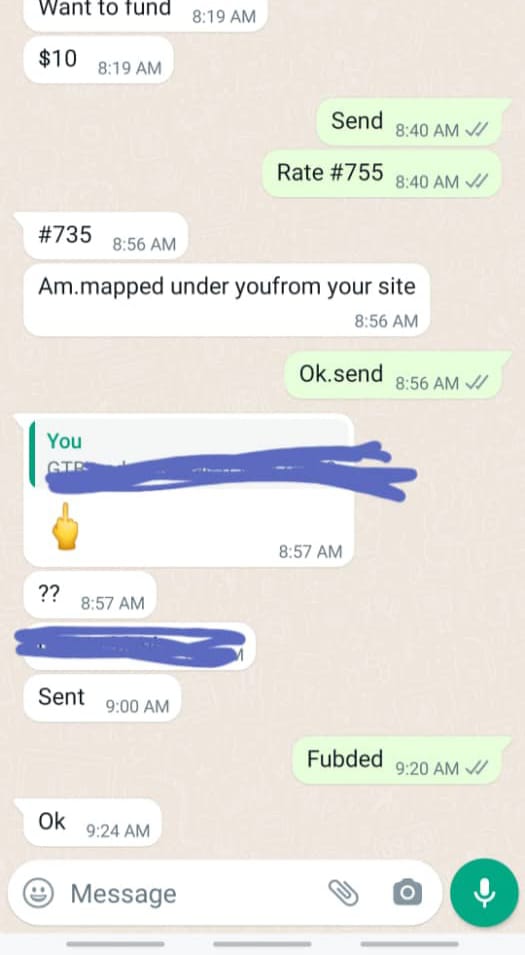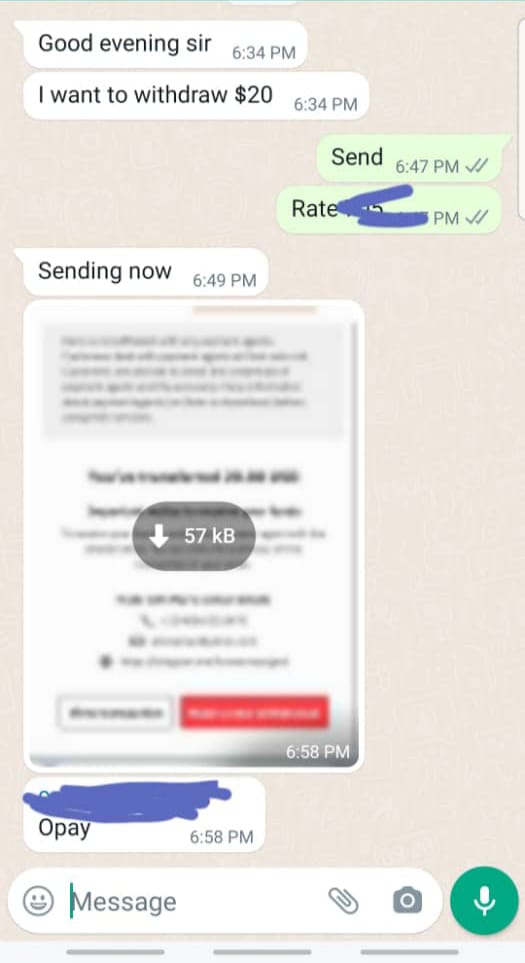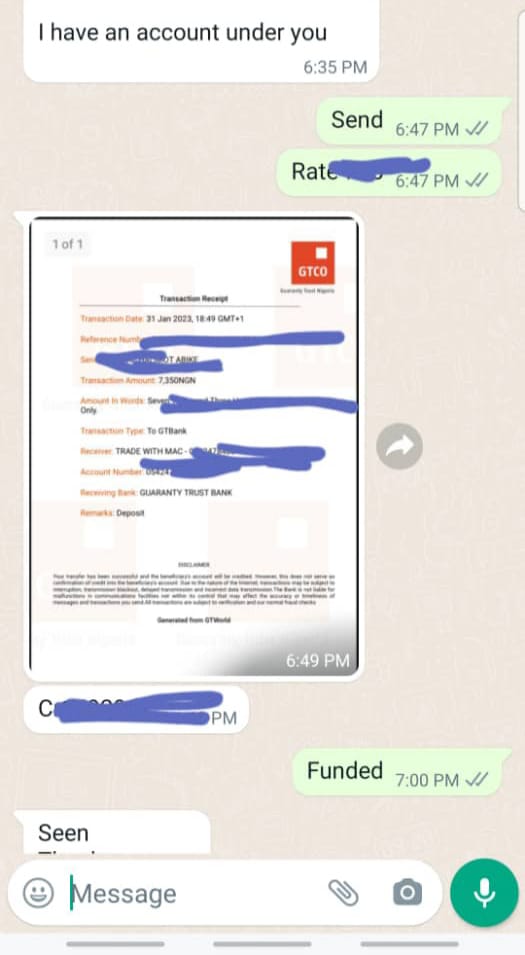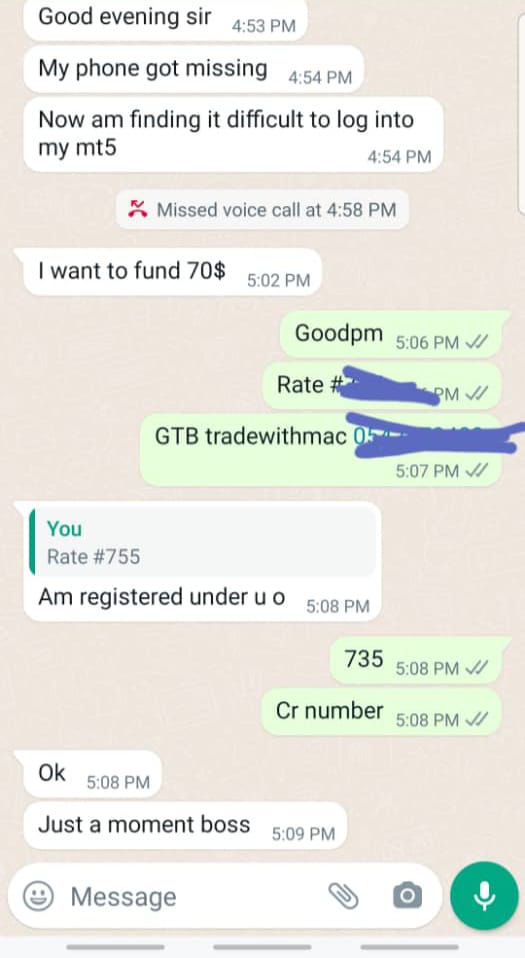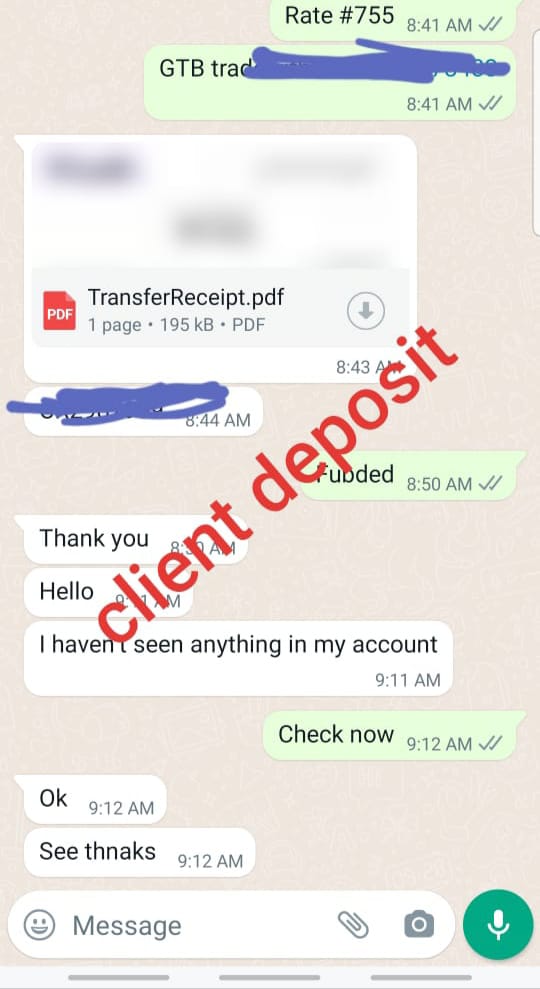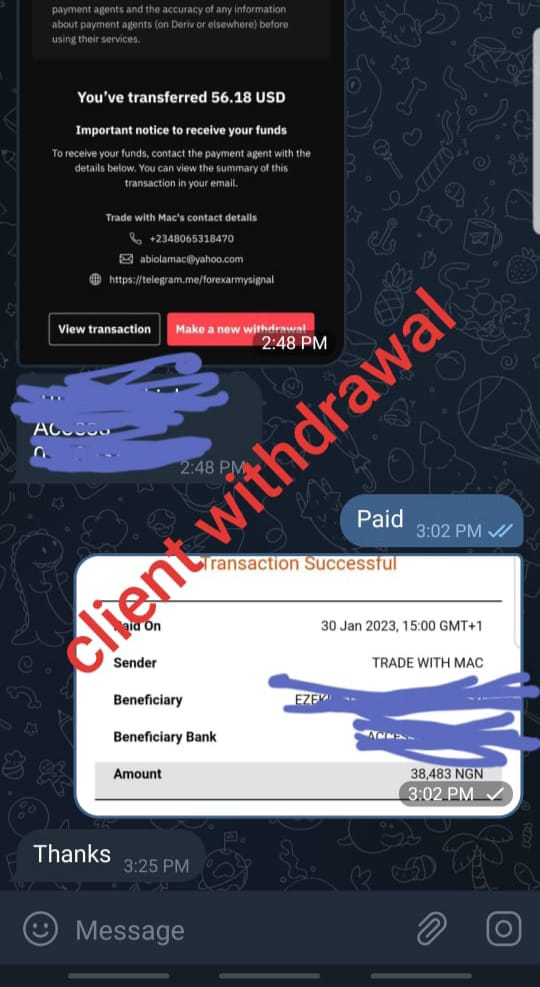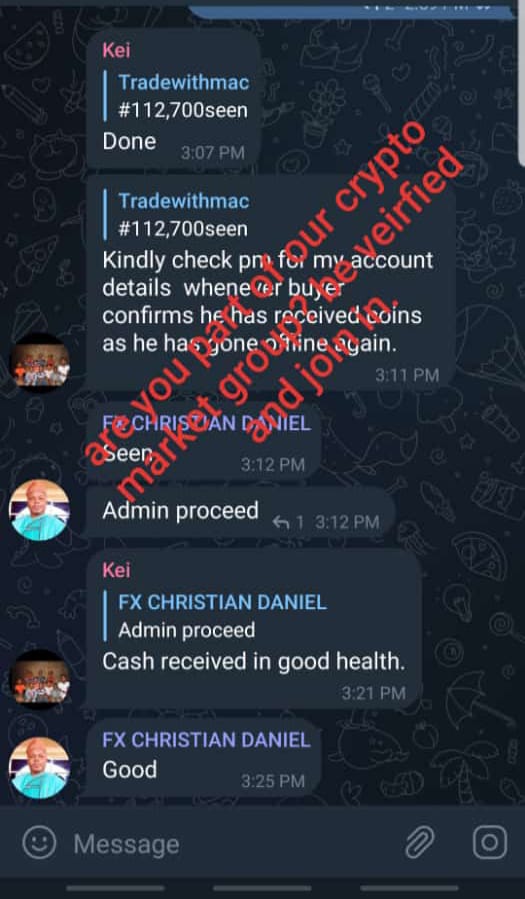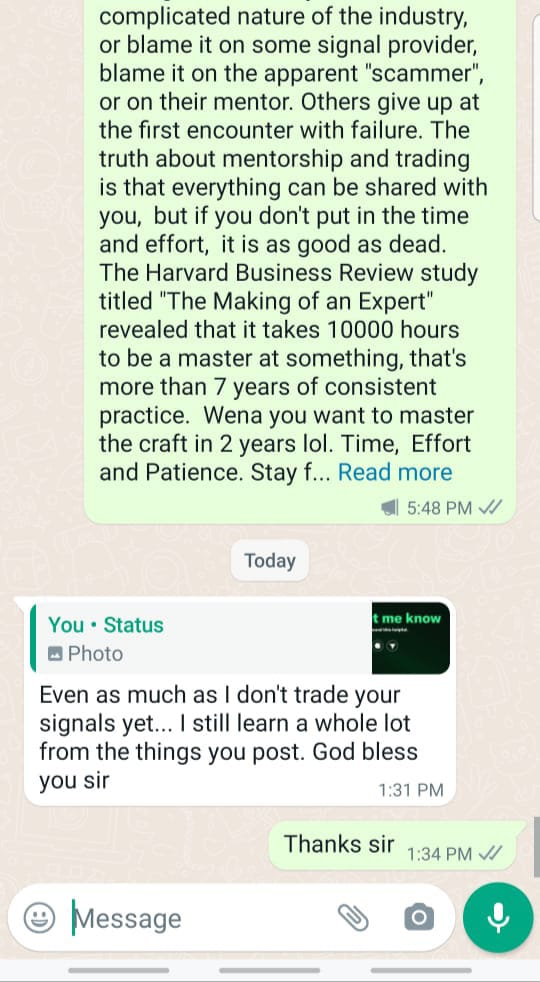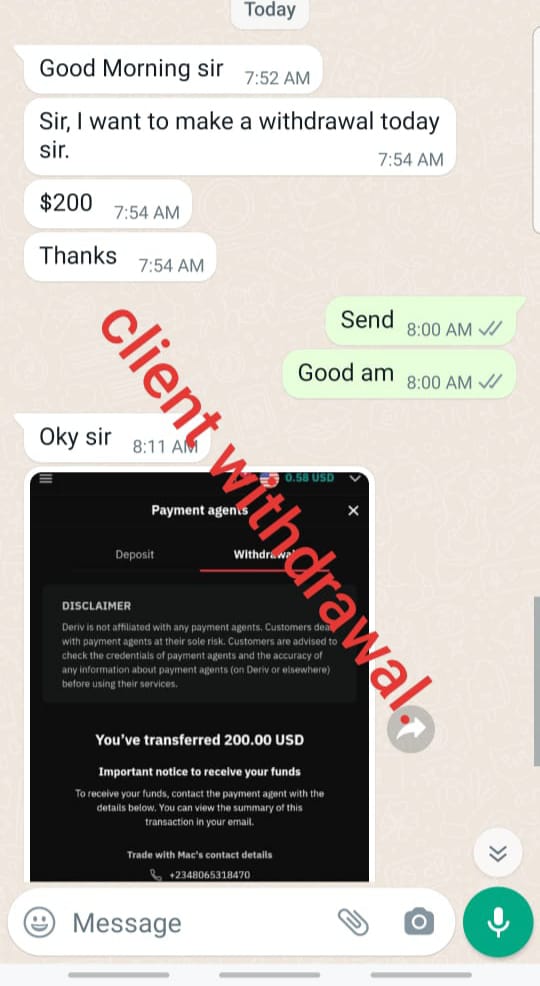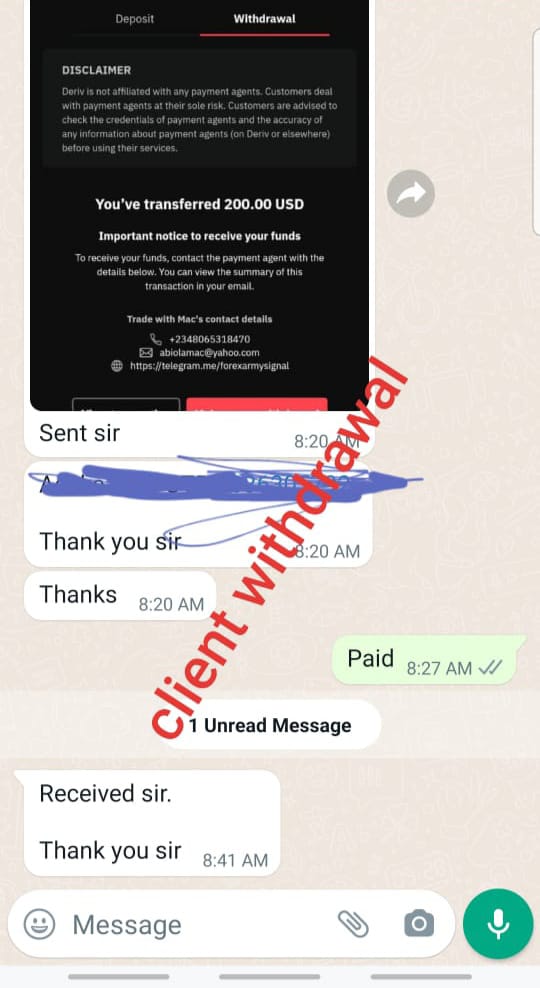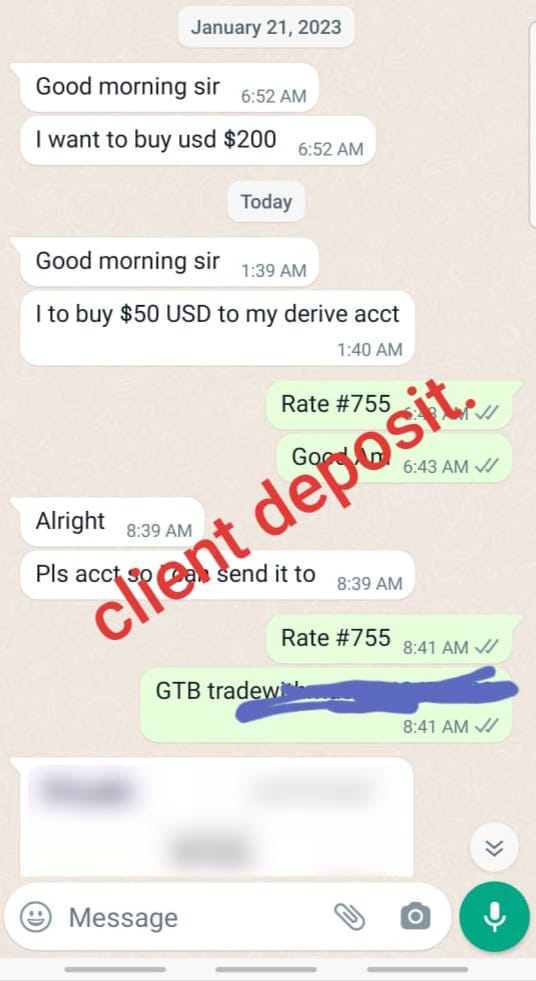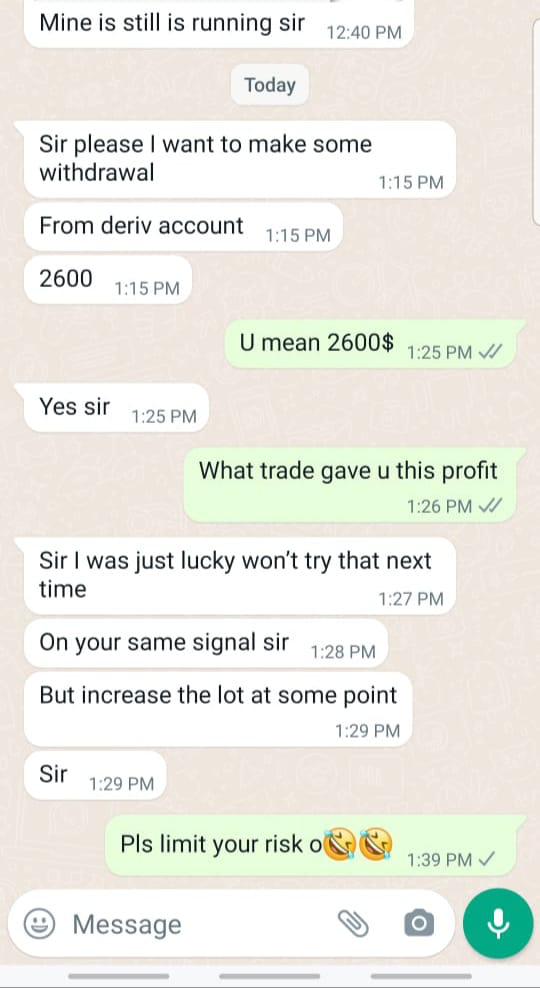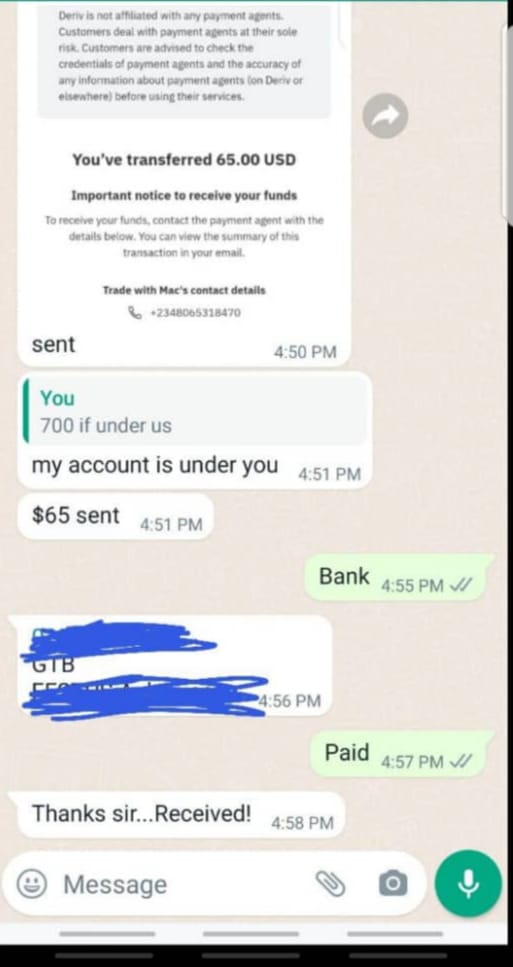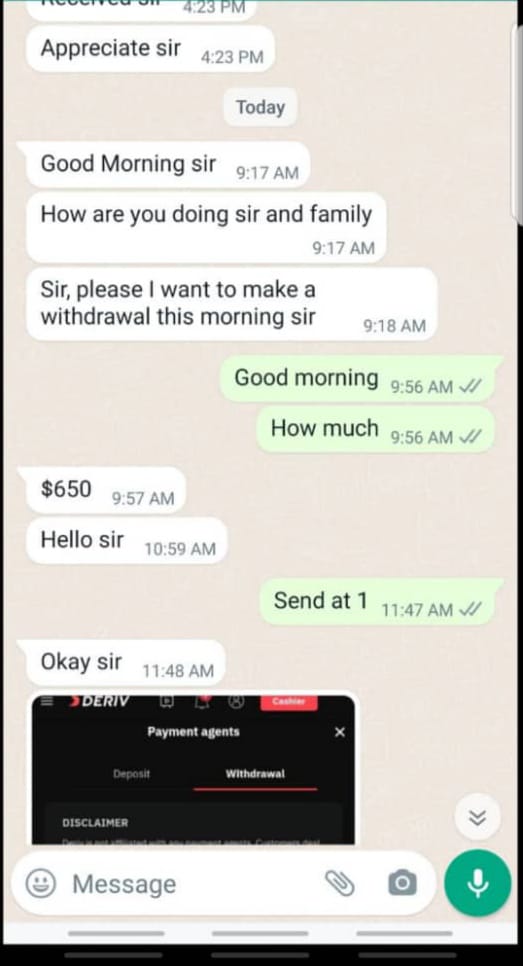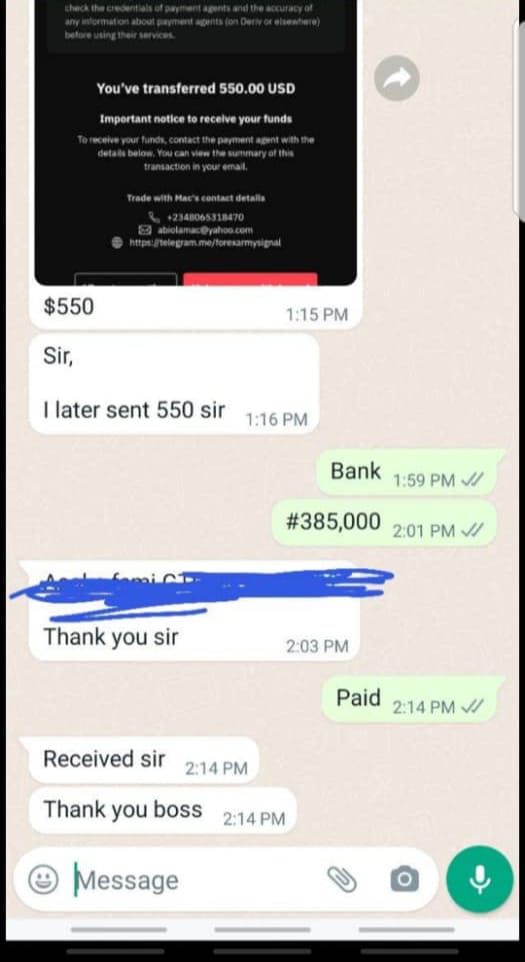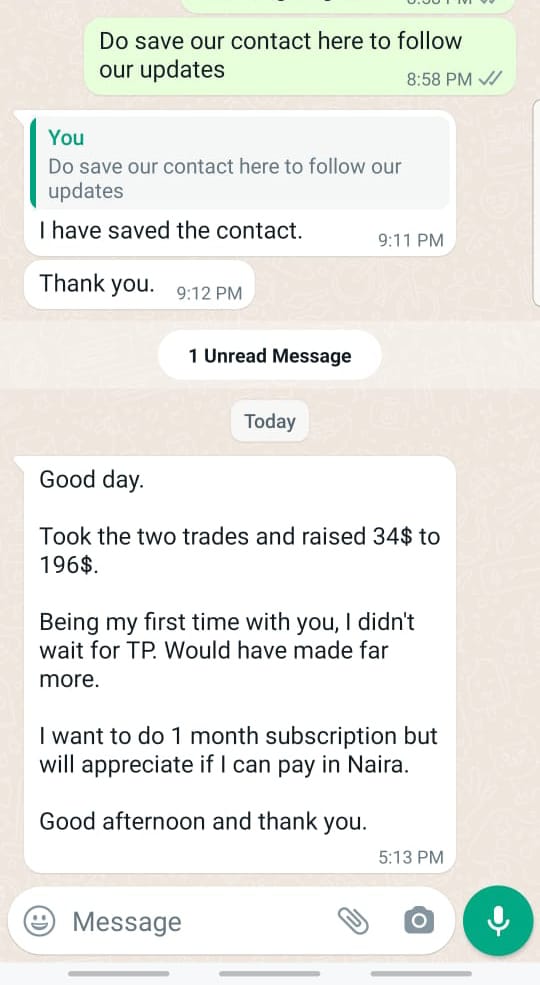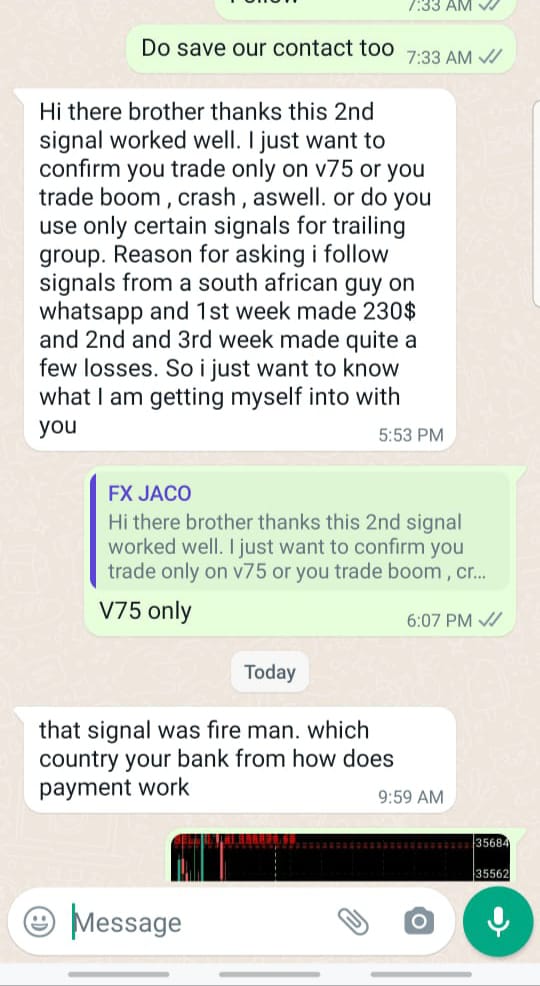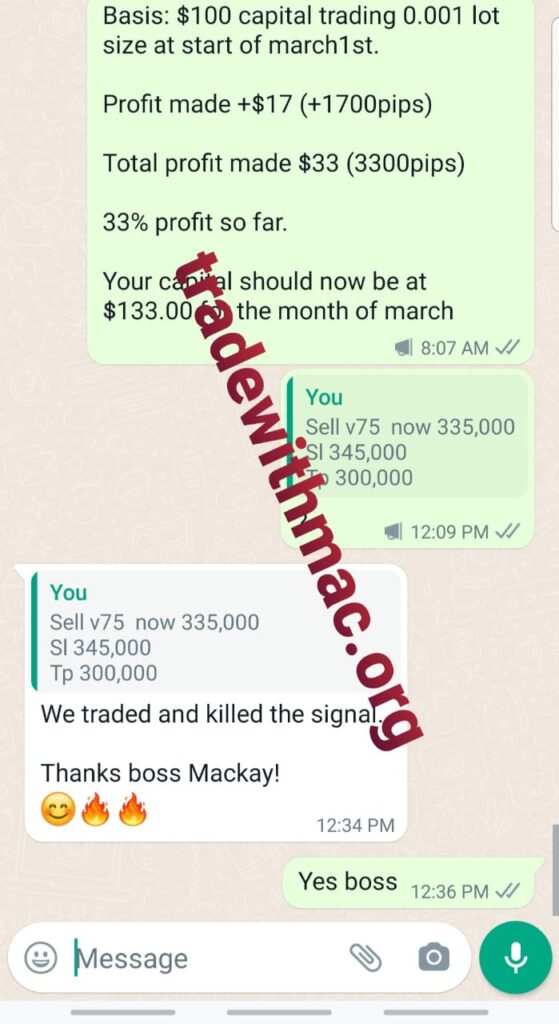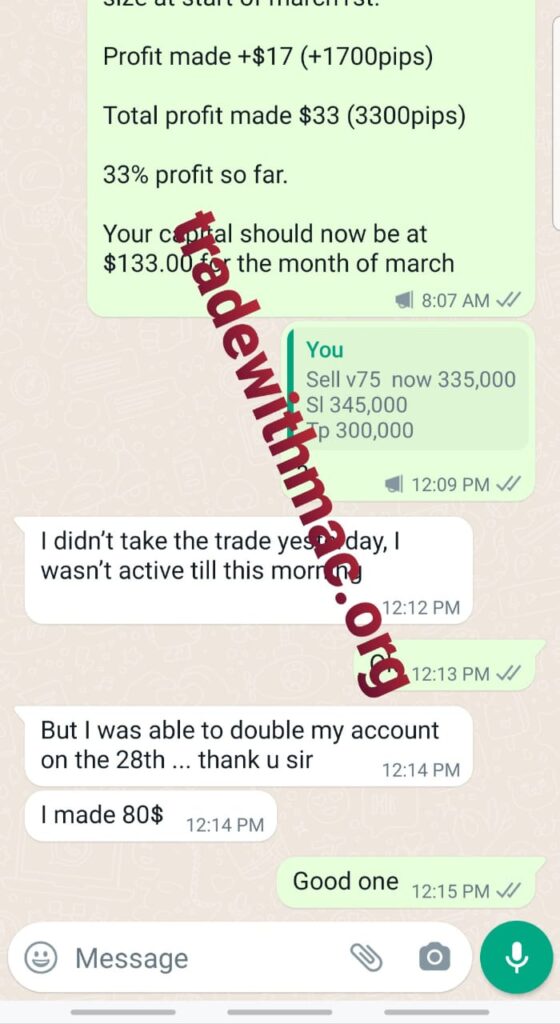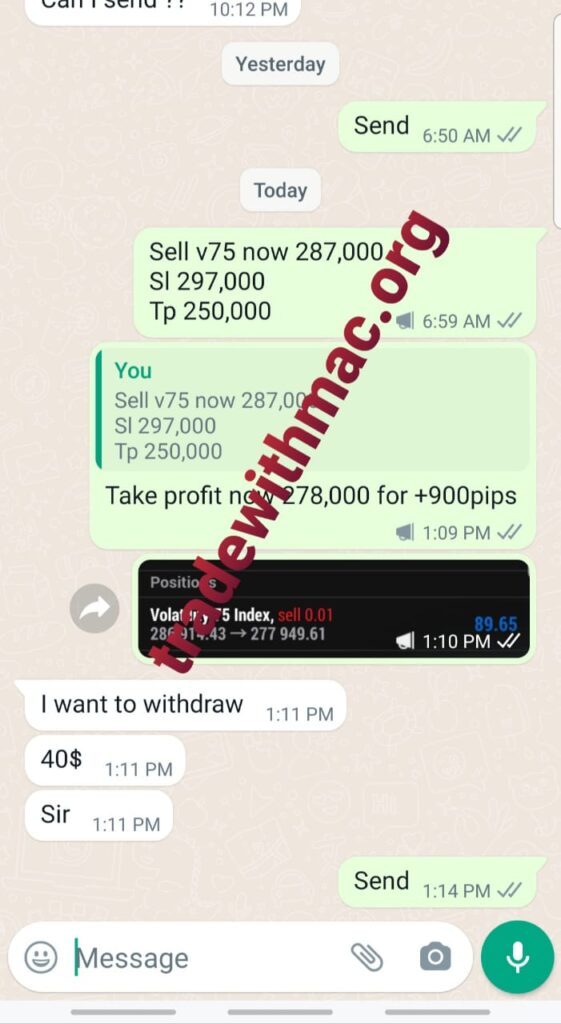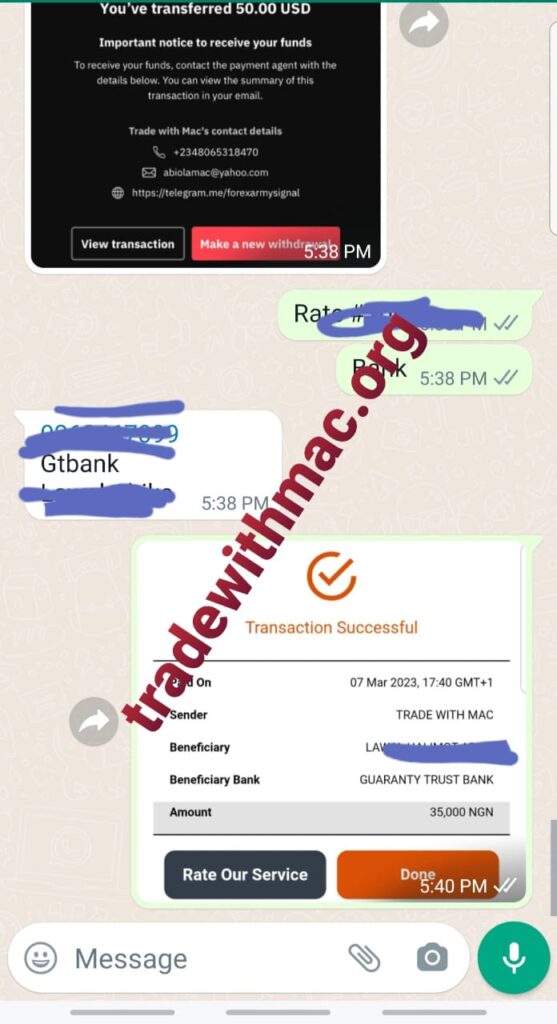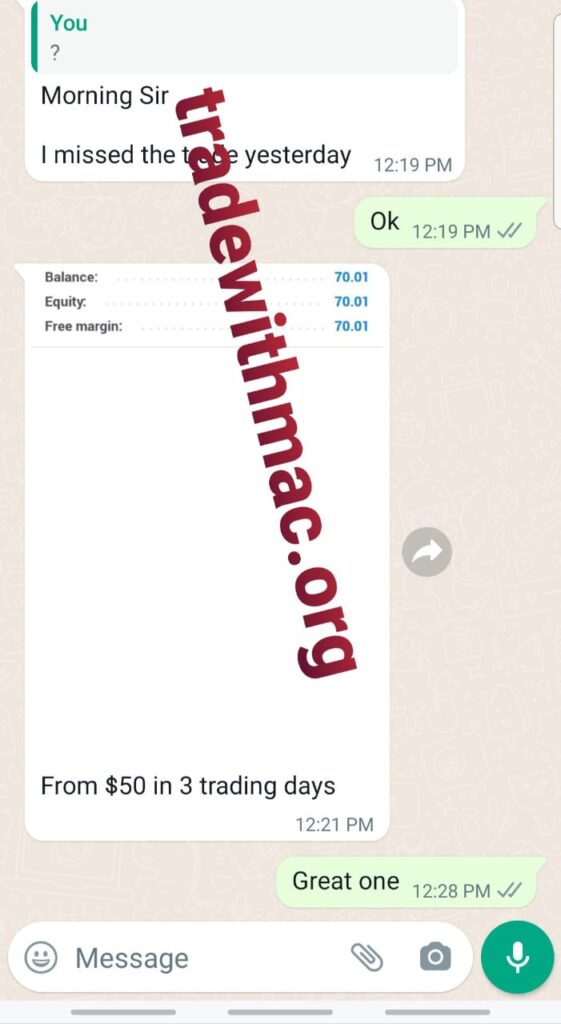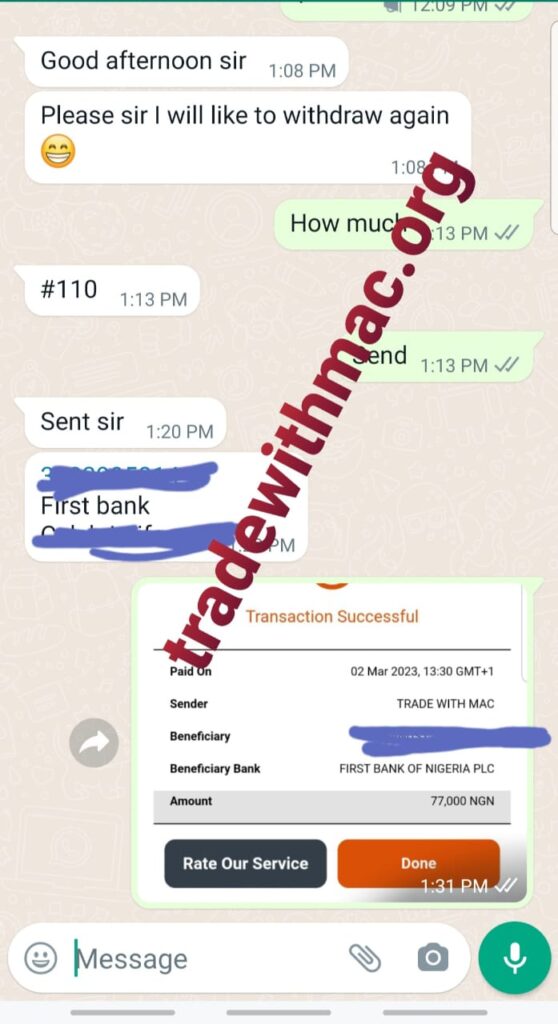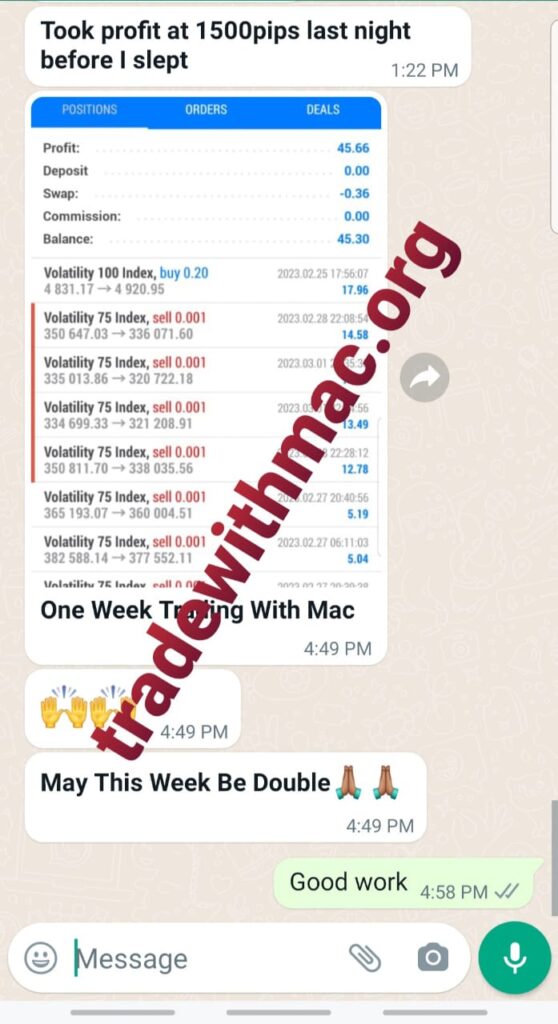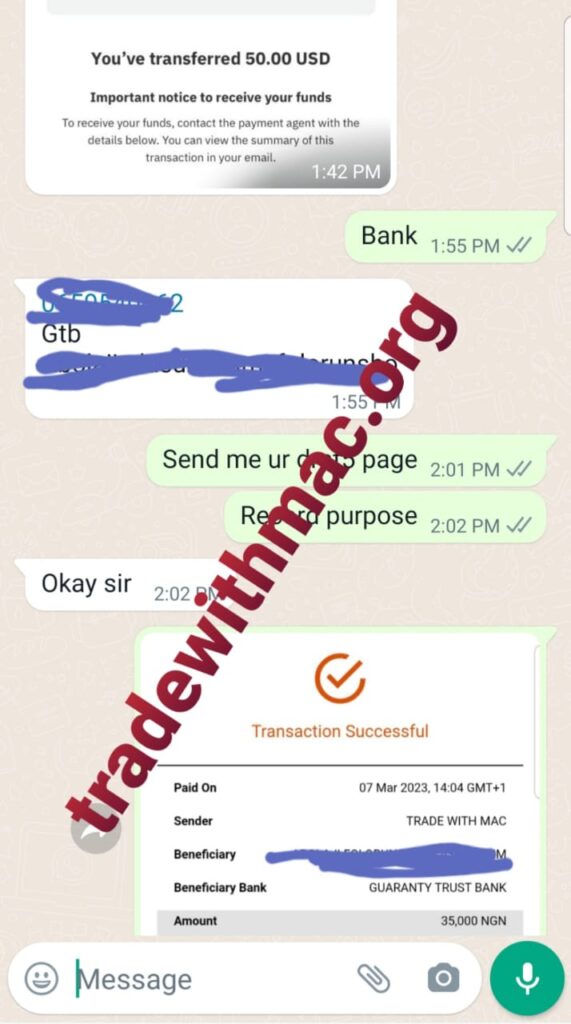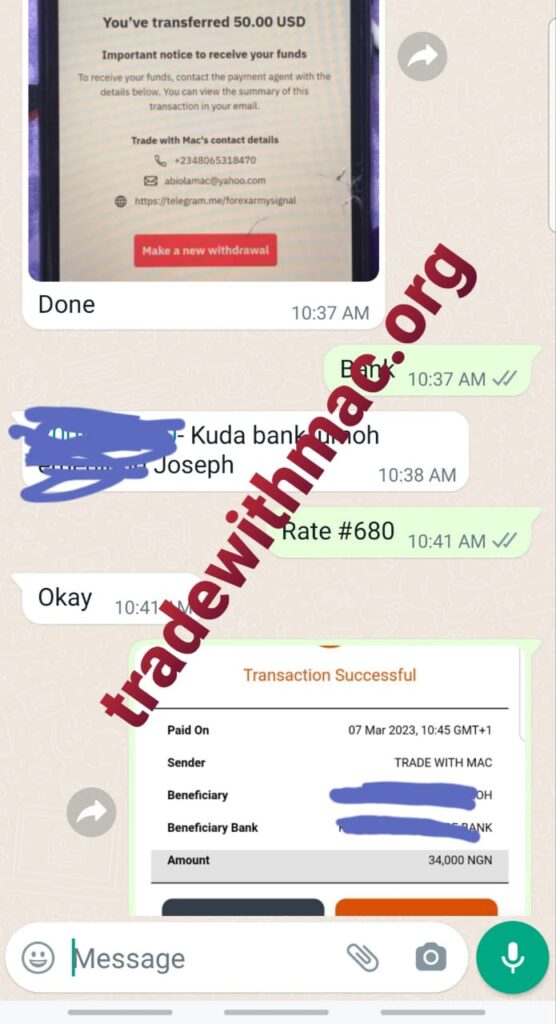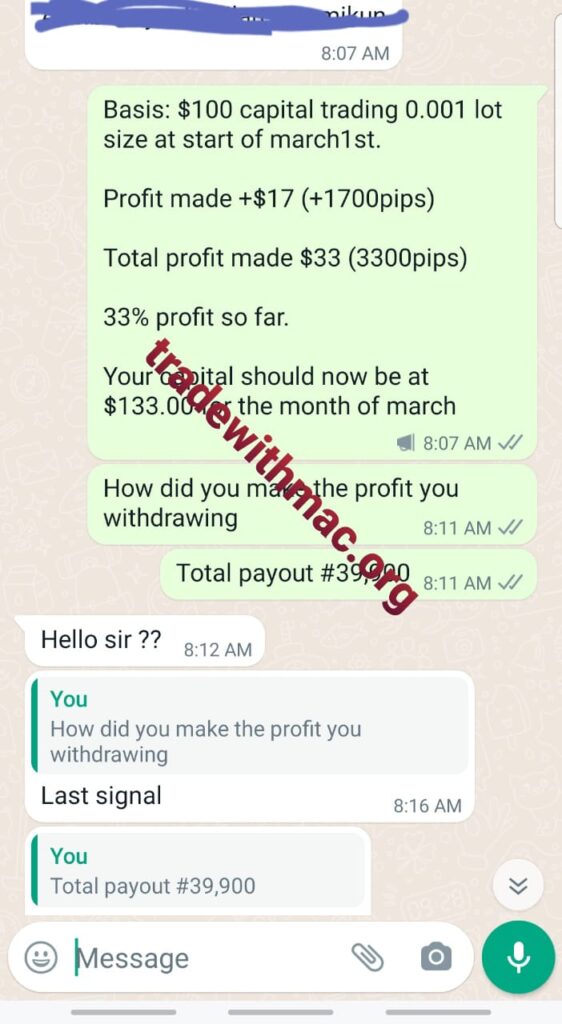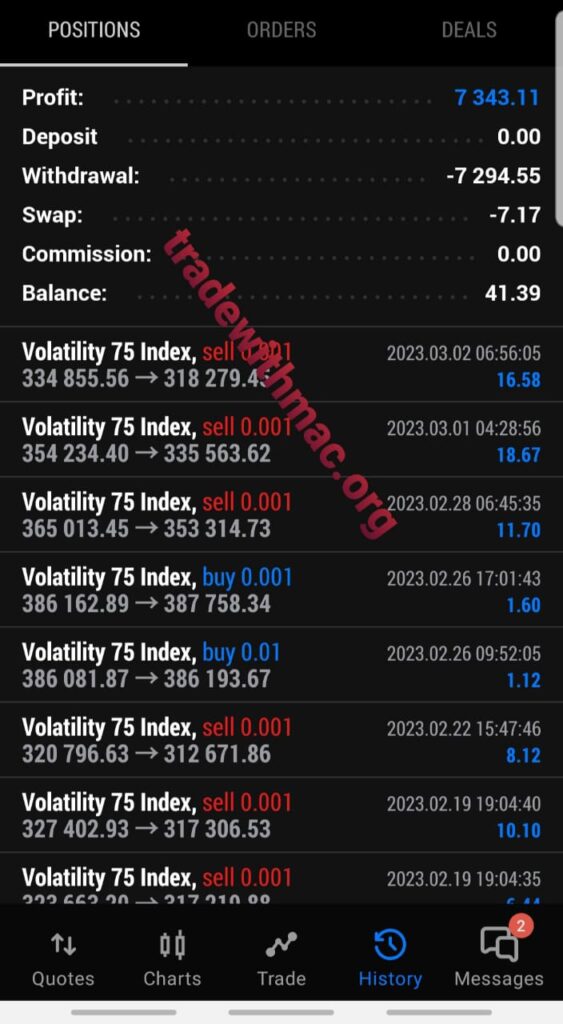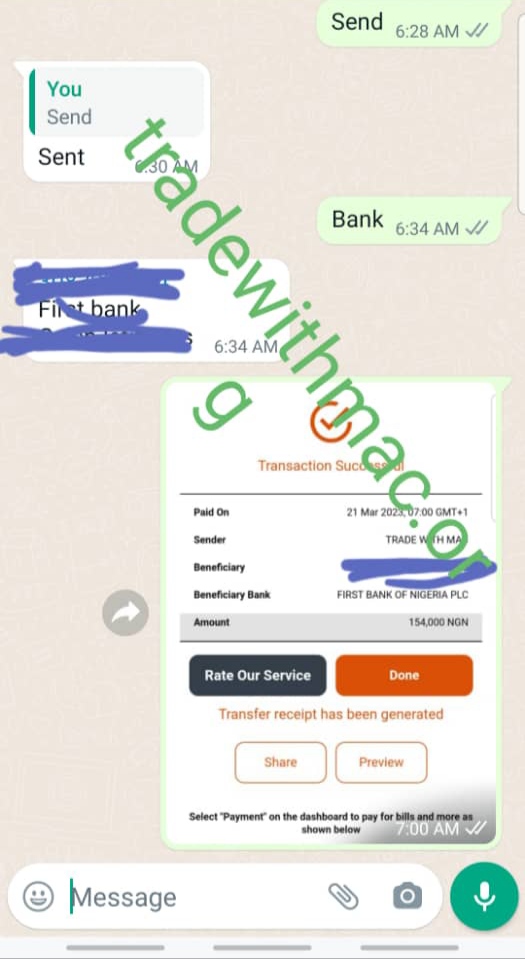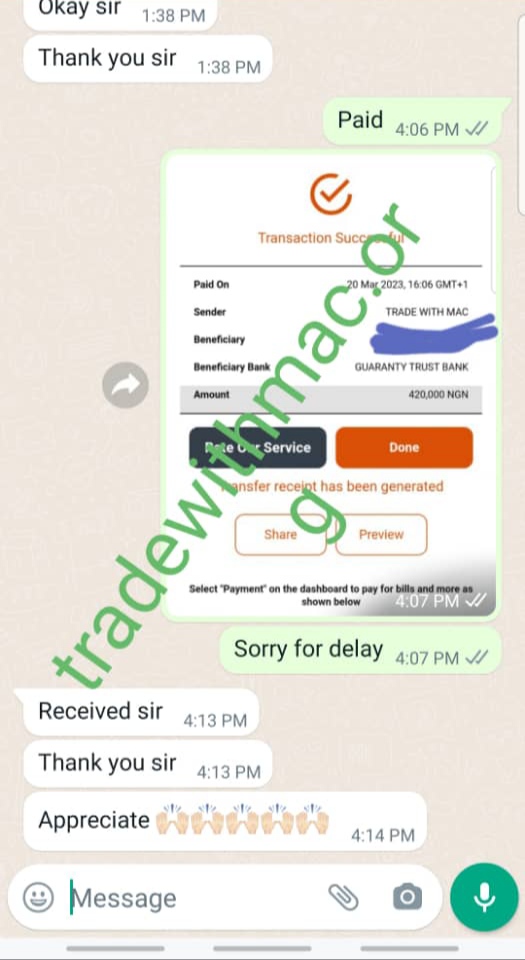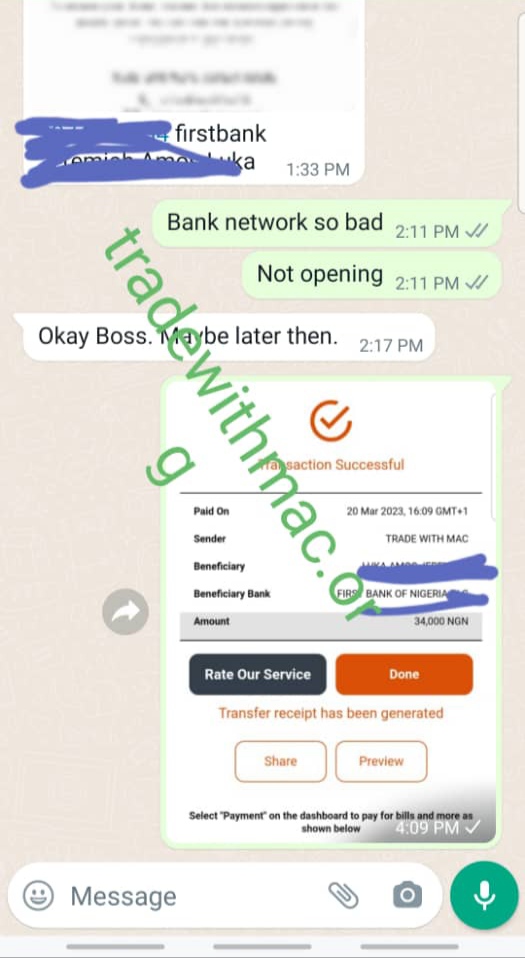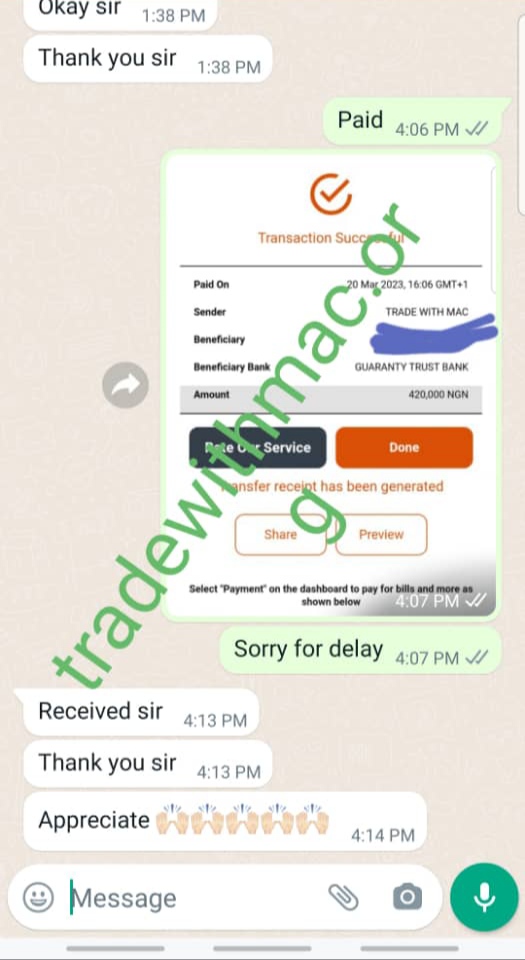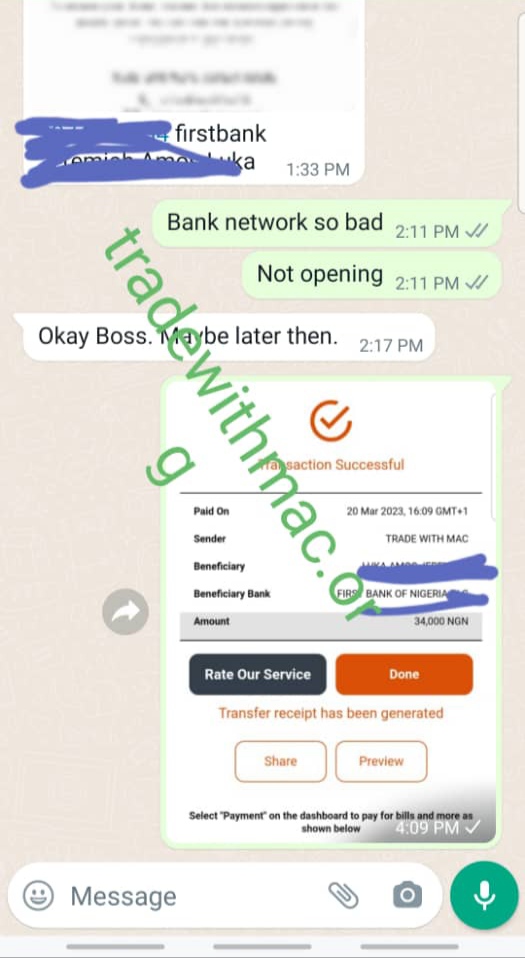 {"pagination":"false","pagination_type":"bullets","speed":"300","autoplay":"true","autoplay_speed":"3000","auto_stop":"false","loop":"true"}
Forex, Crypto, Options, and Binary Options have both large potential rewards and large potential risks. Therefore, before investing or trading any of the assets, ensure you are aware of and willing to accept the accompanying risks. Do not trade money you cannot afford to lose.
This website and its owner(s) are not in any way liable for any incurred loss, whether caused by the information provided on this website or otherwise. The use of this website, including the content and information provided, is the user's sole liability.
All Rights Reserved. None of the content of this website can be published elsewhere by any means without the prior consent of the owner(s). Please, check our terms & conditions and privacy policy before continuing to use this website.